LABYRINTH is the name of the new EP by Rooms. A soundscape that invites us to explore the different emotions associated with closed spaces within our collective consciousness. This vital labyrinth, raised with joy, surprise, melancholy, misunderstanding, sensitivity, overcoming, life, death … forms the structure of this "vital Labyrinth", something natural.
"Rooms" is the new project presented by Girona' musicians – Carles Sucarrats and Isabel Ametller – between different walls of shady rooms and waterfalls. A respite, a sound that prevails true to its origins.
Together they find the connection between these different spaces and influences symbolized by "Rooms" and exploit it in a common space expressed with intensity and passion.
And it is that "Rooms" presents an organic, natural and sober proposal that comes from different sources (Folk, rock, pop) to create vibrant and direct compositions. An atypical formation in which Carles Sucarrats combines acoustic, electric guitars and programming, Isabel Ametller on vocals, percussions and keyboards, Maria De Palol on cello and bass, and Simon Saura on drums.
You will like if you listen: P.J Harvey, Massive Atack, Daughter, Portishead, City and Colour o Jeremy Enigk.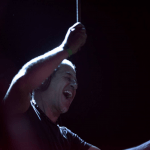 Bass & Violoncelo – Maria De Palol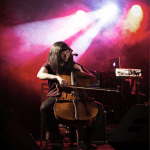 Guitar & Progs – Carels Sucarrats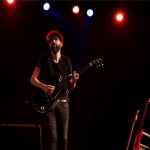 Voice, Perc & Keys – Isabel Ametller