9 September 2022 STARTS THE JOURNEY!
Almost 3 years after the release of their last album, REVOLUTION, EXXASENS is back with their 7th studio album, LE-VOYAGE. This new album, composed entirely during the pandemic, consists of a total of 8 cuts where the maxim is to make the listener travel to hitherto unexplored places within the EXXASENS universe. Progressive themes with a direct influence of contemporary bands such as Leprous or Sohen, introduction of new elements in the sound production such as horns or string sections and a point of aggressiveness in the drums where syncopated rhythms and double basses predominate, along with the elements classics present in EXXASENS productions, guitars with long echoes and reverberations, evocative synthesizers and heavy but at the same time light bass bases, make this album perhaps the most mature in the band's history.
This new album was be released last September 9, 2022 by Dunk! Records, Aloudmusic and Exxarecords.
EXXASENS is a post-rock/instrumental-rock/cosmic-rock band which started as a do-it-yourself project in 2007. The band has written six original albums, with their seventh studio album coming out this September 2022. The group began as a project which officially became a band later in 2011 with the release of their third album, ELEVEN MILES. The EXXASENS sound is most closely defined as a mixture of many styles, where guitars with long echoes, spatial synthesizers, and well-defined and forceful rhythmic basses predominate. Throughout their music, influential bands such as Pink Floyd, U2, or The Cure and instrumental bands like Explosions in the Sky, Mogwai or more progressive like Porcupine Tree are apparent and help guide the music.
After setting their sound and establishing themselves as a band, they hit the road, touring around Spain, Europe, and Russia. They have performed numerous concerts at a national and European level, sharing the stage with influential bands within the genre such as Toundra (Spain), Maybeshewill (UK), 65daysofstatic (UK), Tides of Nebula (Poland), Sleepmakeswaves (Australia), Alright the Captain (UK), I'm waiting for your last summer (Russia) or The best Pessimist (Ukraine). They have also been at some of the most prestigious festivals at the European level, Astral Fest (Moscow, St. Petersburg, Yekaterinburg), AMFest (Barcelona, Spain), Dunk! Festival (Belgium), Festival Cruïlla (Barcelona), Primavera Sound (Barcelona), Bilbao BBK Live (Bilbao), ProgPower (Baarlo NL), Arctangent (Bristol, UK), as well as touring Europe and the UK on a couple of occasions and making sold-out venues such as La Sol in Madrid or Sala Apolo2 and Sala Bikini in Barcelona and having appeared in such prestigious magazines as Visions Germany, Prog! UK or Sound World.
High off of their touring success, things cooled down in 2016 as his founder, Jordi Ruiz, started another projects and needed to disconnect from the band. Later in 2019, Jordi reconnected and started writing music again, ultimately putting together the sixth album. As soon as they got ready to tour again all together, the COVID pandemic began, which threw a wrench in their reunion tour. As a result of this journey, Jordi has written and recorded their7th album released 9th September 2022.
The album, called LE-VOYAGE, was released by DUNK! Records, Aloudmusic, and Exxarerecords. Current band members include Jordi Ruiz, Oriol Planells (drums), Cesc Cespedes (bass), Carles Sucarrats (guitars), Sergio Ledesma (keys), and Jordi Ruiz (guitars and programming). Follow EXXASENS on social media to stay updated on the upcoming release and the tour planned around Europe and Spain in 2022!
You will like if you listen: Mogwai, Caspian, Maybeshewill, Explosions in the Sky, This will destroy you, If These trees could talk, God Is an Astronaut
Drums – Cristian Mira
Bass – Xavi Olmos
Guitar – Carles Sucarrats
Guitar & Progs – Jordi Ruiz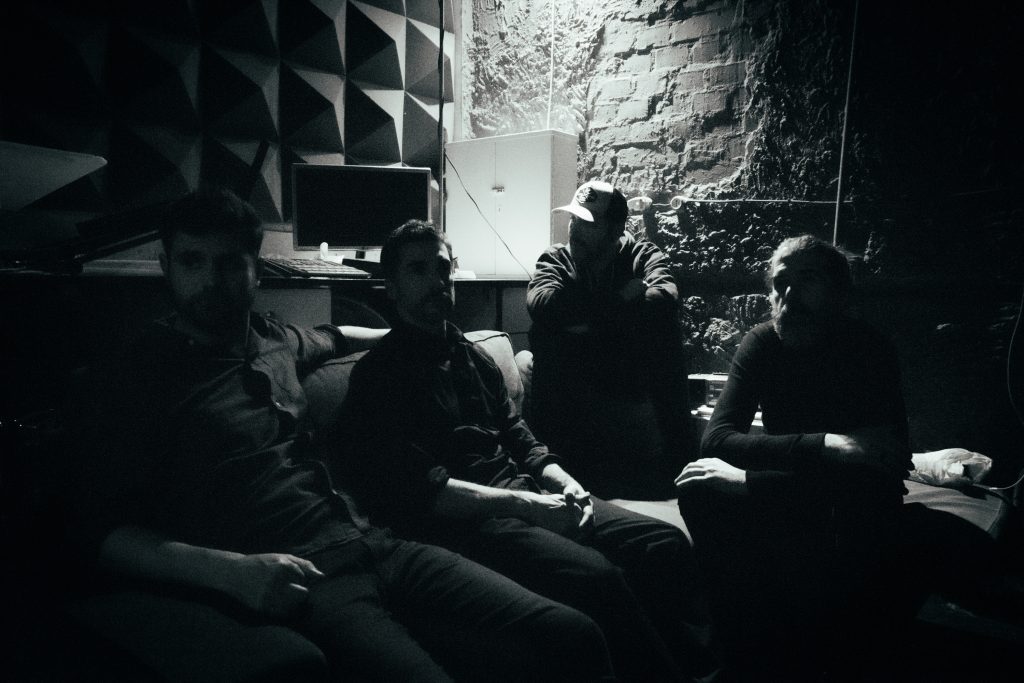 After 12 years of its first release, and only a 200 copies first edition by Belgian Label, Consouling Sounds, POLARIS is going to be released next 19th February 2021 in numered vinyl 180 grams GOLD, BLACK and Digipack.
This release is totally revised and it has been re-mixed and re-mastered including re-recording some tracks as drums and bass at Outside Studios by Jaume Garcia.