con la música hasta marte
Produced, recorded and mixed by Txosse Ruiz at Wheel Sound Studio, Mastered by Victor Garcia at Ultramarinos, and released on March 1, 2020, this second album is inspired by a metaphorical ambiguity to unequivocally criticize human stupidity and its drift towards a common sense civilization. A dirty society, in which morally poor individuals are responsible for their failure.
A total of 7 cuts that review daily life with a poetic as well as critical air, delving into the problems that surround the collective memory of a society lacking in values.
The project led by Carles Sucarrats (Fang, Prague, Tom Hagan, Rooms) transmits from the first note a direct and honest sound amalgam, without the pressure of sticking to a specific style, due in large part to the veteranness and tour of its components .
This adventure is joined from the beginning by a powerful rhythmic section: Óscar Martínez on drums (Without, Miau meow, Tom Hagan) and Xavi Olmos on bass (Joe Lamborghini, El Hombre Dinamita, Atomic Bufalo), who exude forcefulness combined with precision and sensitivity. Jordi Ruíz (Exxasens, Nonimage, Lume !, Playmotive) complements them on guitar and synthesizers that, without complexes, provides an epic setting, enriching the proposal with their arrangements and instrumentation.
To the voice Sergio Ledesma (keyboard player in Exxasens, singer in Nonimage, writer and screenwriter) who brings a more pop, epic and emotional touch. In the letters, reality and fiction coexist in grotesque harmony. The voice is located at the epicenter of this musical outburst to guide the listener through daily and satirical stories that will hardly leave him indifferent.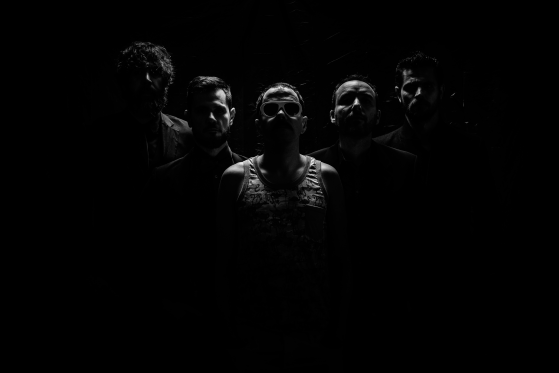 Drums – Oscar Martinez
Bass – Xavi Olmos
Guitar – Carles Sucarrats
Guitar – Jordi Ruiz
Vocals – Sergio Ledesma