Recorded and produced by Jordi Ruiz (EXXASENS) and Jaume Garcia (Fangoria, Fang) as artistic productor, NONIMAGE's new LP, Fundido a Blanco, is a cocktail where the most electro pop side is surrounded by layers in the form of developments instrumentals and drives that flirt with funk and less-sweetened rock.
If there were 50% lyrics in Spanish and English on their first album, now they are all in Spanish. With this work, NONIMAGE takes a qualitative leap in terms of production, building elegant pop that goes beyond what the label may initially suggest.
Their second preview, AIR, a 10 minute track summarizes the band's intentions for the future, progressive pop with influence of all kinds.
NONIMAGE was formed in Barcelona in early May 2016 by Jordi Ruiz (Exxasens, LUME !, Paraíso Plástico, Playmotive), Sergio Ledesma (Exxasens, Paraíso Plástico) and Miki Abril (Playmotive). The initial premise was clear; eminently electronic bases to facilitate vocal arrangements.
In September 2018 there was a turning point in the face of the need to offer a more organic proposal in the live shows. At this point, Xavi Olmos (Paraíso Plástico, Joe Lamborghini) and David Güell (Airun, Praga, La Senyoreta Descalça) joined the band as bassist and drummer respectively, thus endowing the proposal with that organic air yearned for in its first stage.
You will like if you like: Depeche Mode, Erasure, Foals, Parcels, Pink Floyd, Exxasens
Guitar  & Progs- Jordi Ruiz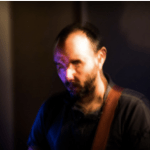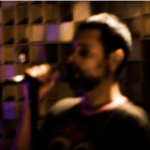 Vocal & Keys – Sergio Ledesma