EARTH is the title for the new work by the band from Banyoles that will be published on April 16, 2021. The album maintains the concept of musically expressing the emotions that arise in specific spaces. The gaze takes off and our planet is interpreted as one more room in the Universe. From this perspective, references are made through letters to the great migratory movements, survival, life and death, even mathematics as a universal language. Musically, Earth gives off atmospheres that are light and at the same time loaded with textures and sonic artifices that surround each of the harmonic elements, evoking a journey through hypnotic moments, floating very akin to the indie folk of groups like Daughter, Emma Ruth or the shoegaze of groups. com Slowdive.
The album has been recorded, mixed and produced by Panxii Badii and mastered by Victor Garcia at Ultramarinos.
"Rooms" is the new project presented by Girona' musicians – Carles Sucarrats and Isabel Ametller – between different walls of shady rooms and waterfalls. A respite, a sound that prevails true to its origins.
Together they find the connection between these different spaces and influences symbolized by "Rooms" and exploit it in a common space expressed with intensity and passion.
And it is that "Rooms" presents an organic, natural and sober proposal that comes from different sources (Folk, rock, pop) to create vibrant and direct compositions. An atypical formation in which Carles Sucarrats combines acoustic, electric guitars and programming, Isabel Ametller on vocals, percussions and keyboards, Maria De Palol on cello and bass, and Simon Saura on drums.
You will like if you listen: P.J Harvey, Massive Atack, Daughter, Portishead, City and Colour o Jeremy Enigk.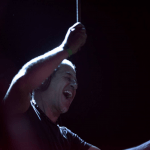 Bass & Violoncelo – Maria De Palol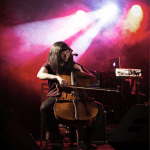 Guitar & Progs – Carels Sucarrats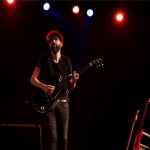 Voice, Perc & Keys – Isabel Ametller