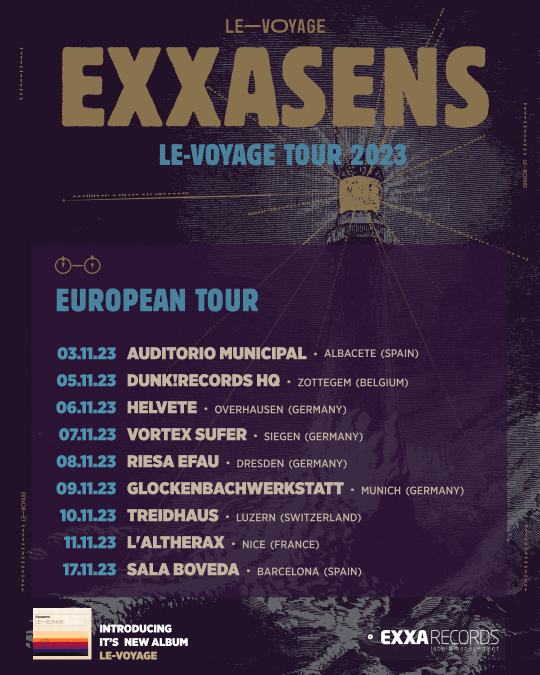 Exxasens, the post-rock group originally from Catalonia, embarks on a 7-date tour across Europe in the third quarter of the year. The tour will include performances in cities such as Albacete, Munich, and Nice, among many others.
The band, founded in 2007 by Jordi Ruiz, has earned a reputation for their ethereal and atmospheric sonic landscapes that blend elements of rock, shoegaze, and post-rock. Their live shows are known for their intense energy and emotional resonance, making this tour an exciting opportunity for fans of the genre.
The tour will kick off in Albacete on November 3rd and will conclude in Barcelona on Friday, November 17th.
Exxasens' tour promises to be a dynamic and unforgettable experience for fans of instrumental rock, as well as for anyone looking to be swept away by the power of live music.
In addition to their live shows, Exxasens has also been busy in the studio, working on new material that promises to push the boundaries of their sound even further. With their unique blend of influences and commitment to experimentation, the band continues to be a significant force in the post-rock scene.
If you're a fan of atmospheric and evocative music and want to experience one of the most exciting live shows of the year, be sure to catch Exxasens on their upcoming European tour. With 7 dates to choose from, there's sure to be a performance near you.
+ + Tei+a, Barcelona, SPAIN
+ +  in music's world since 1998